Coco Fibre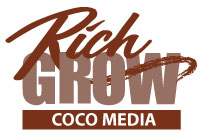 There is coconut media... and then there is RichGROW Coco Media. After a decade of trial and development, coco has become a mainstream media. At TerraLink, we have taken quality one step further. RichGROW Coco Media is unique and alone in the industry by setting new benchmarks in quality standards.
For more information please read Using Coco Media in Horticulture.
Lower Salt Levels
Unless unwashed coco is desired,
RichGROW Coco Media
has been pre-washed at the source to reduce salt levels to 0.5 mmos/cm, lower than the industry standard.
Repeatability
From batch to batch and load to load,
RichGROW Coco Media
has the same consistent quality. You can depend on it!
AgedRichGROW Coco Media
is less susceptible to degradation because it has been aged properly and consistently. This is a quality issue and means that water surface tension is the same throughout each slab or block.
Local Supplier Representative
TerraLink's supplier,
Go Green Imports Inc.
, is a resident in the Fraser Valley. Prompt attention will always be given to technical product support.
Custom Ordering
You can customize your order depending on specific needs. Whether washed or unwashed, plastic-wrapped or not, dimensions of slab, number of drains, drip holes and planting holes; we can probably satisfy your growing needs. Just ask us!
Coco Media Products & Ordering Options
Click on the link for the product type below to go to the appropriate product page.
Coco Blocks
: 5kg compressed blocks. Will expand upon hydration to 4-5 times.
Coco Slabs
: Plastic-wrapped slabs or grow bags for greenhouse vegetable or strawberry production.
Categories