Blends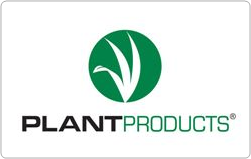 TerraLink Horticulture Inc is proud to offer Plant-Prod® Water Soluble Fertilizer in British Columbia and Western Canada. We are part of a Distribution Partnership that provides coast to coast national availability of the highest quality in water soluble plant nutrition. Plant-Prod® Fertilizer, Plant-Prod® Solutions and other Plant-Prod® brands are stocked at our Abbotsford, Delta and Calgary warehouses. Considered the standard for quality and consistency in many countries, Plant-Prod® represents the ultimate in solubility. It contains only nutrients that are required by plants. Undesirable elements and compounds, such as chlorides, are not found in Plant-Prod® at agronomic levels.
For Injector Rates for Plant-Prod®, click here. For Conductivity Charts for Plant-Prod®, click here.
For Plant Prod - Medicinal Plant Crop Program, click link.
Name
Description
Organic
SDS
Label
SKU
21-53-0 DAP Water Soluble
Diammonium phosphate is produced similar to monoammonium phosphate by...
3004222
Plant Prod 7-11-27
This formula provides an excellent fertility program for greenhouse vegetable...
3015380
Plant Prod 0-38-38
High Phosphate/ High Potash FertilizerSold in a 15 kg bag. 63 bags per...
3016960
Plant Prod 10-40-25
Plant Prod 10-40-25 is recommended for high phosphorus applications. ...
3016220
Plant Prod 10-52-10
Plant Starter 10-52-10 is a fully soluble starter formulation that supplies...
3015100
Plant Prod 11-41-8
Plant-Prod Forestry Seedling Starter 11-41-8 provides tree seedlings with...
3015760
PLANT PROD 12-0-12
Plant-Prod 12-0-12 fertilizer is recommended for use on sand-based greens,...
3016810
Plant Prod 12-17-29
Forestry Seedling Finisher 12-17-29 is recommended for hardening seedlings in...
3015140
PLANT PROD 12-2-14 Optimum
Plant Prod Optimum 12-2-14 with calcium and magnesium is a water soluble...
3015160
Plant Prod 14-0-14 Balance
14-0-14 Balance with calcium and magnesium is a water soluble prilled...
3015400
PLANT PROD 15-0-20
Intended to be used in the latter part of the growing cycle, No-Stretch...
3016100
Plant Prod 15-15-30
This high potassium blend supplies twice as much potassium as nitrogen, while...
3015200
Plant Prod 15-30-15
Plant-Prod High Phosphate Fertilizer is ideal for Hydrangeassince the...
3015220
PLANT PROD 17-5-17
Fusion is an all in one, complete nutritional program that contains 5...
3015960
PLANT PROD 17-5-17
Complete 17-5-17 Solutions is an advanced all-in-one nutritional program...
3015940
PLANT PROD 18-6-20
Poinsettia Plus 18-6-20 fertilizer provides proper nutrition for all of...
3016180
PLANT PROD 19-0-19
Plant-Prod 19-0-19 soluble fertilizer is recommended for use on turf....
3016840
Plant Prod 20-20-20
This general purpose water soluble fertilizer is very effective on all...
3015280
Plant Prod 20-5-30
Plant Prod Super K 20-5-30 is formulated for summer feeding of roses,...
--
PLANT PROD 20-8-20
This Higher Nitrate fertilizer is ideal for plants grown in soilless media...
3015480
Categories